What is Perennial Wisdom? and WHY this project?

In the context of Perennial Wisdom truth is that which leads us beyond alienation and isolation to integration and unity; beyond fear to love; beyond exploitation of the other to justice for all; beyond violence and war to cooperation and peace; beyond the zero-sum, winner-takes-all worldview of "us against them" to the nonzero win-win worldview of "all of us together;" beyond the bifurcated world of chosen and not chosen, believer and infidel, saved and damned, truth–sayer and heretic to the unified world of seekers; and beyond the dualism of sacred and profane, heaven and earth, Creator and creation to the awareness that every finite "this" is a manifestation of the infinite and ineffable That.
Perennial Wisdom In 432Hz
Art Tawanghar
"Perennial Wisdom In 432Hz ft. Reza Kashi on Persian Tar and Oud" is a four-minute track that is lush, dynamic and full of vibrant colors. Fans of Tawanghar should be very happy with the track and if this is your first time hearing of him this is a great place to start." - Jamie Funk
Reza Kashi 
Initiated his music career from 1998 in Iran, Reza Kashi plays setar, tar and oud. Praised for his virtuosity, he has received state and national level awards and was awarded the second rank tar soloist in the biggest solo competition in Iran (Fajr youth Festival). Migrating to Australia in 2017, Reza is a sought after musician who works with a variety of Middle Eastern, Western and Australian ensembles. 
Links: 
https://www.samevans.net.au/toranj.html 
http://www.rezakashi.com/ 
https://soundcloud.com/reza-kashi-730160661
"Art Tawanghar's "Perennial Wisdom 432Hz" begins with just a few piano chords, which almost sound like the intro to The Mamas & the Papa's "California Dreamin'." However, only moments into the track, multiple mystical notes step in. Surprisingly, a finger snap rhythm is also added the track. An odd juxtaposition of old-world music and contemporary sounds is what's created with this unusual collection of instrumentation." - Dan MacIntosh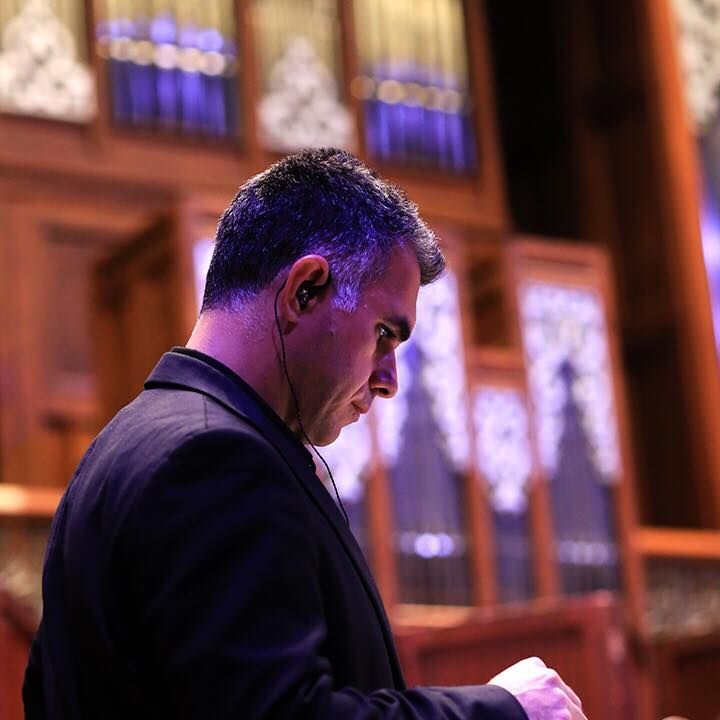 Art Tawanghar
BILLBOARD #1 AWARD WINNING PRODUCER
Is an award-winning and Billboard charting composer, musician and multi-genre producer, who combines electronic production, live instrumentation, and a variety of Western and Eastern cultural influences to craft his uniquely relaxing and soul-searching sounds. Tawanghar released his spiritually searching album "Soul of the Earth" in 2016. 
A year later he dropped "Buddha Lounge", the instrumental album charted on Billboard #1 for 13+ weeks in the New Age Chart. This was followed by "Buddha Lounge 2" which won many accolades, and was also considered for the 61st Grammy Awards. 
June 2019 sees Art Tawanghar raise the bar even higher, with the releases of "Buddha Lounge 3 Chill – New Age California" – containing 7 deeply meditative and life-affirming songs. Everything within its leaps and bounds is quite remarkable on this album, either through pure musicality, or the immense emotional basis that Tawanghar's arrangements thrive on. None more so than the surprising opening track
"Art Tawanghar and Reza Kashi join forces once again, for what proves to be a mighty dose of instrumental intensity and power. Driving with a clear set of intentions, an underlying concept that has consumed the composer's thoughts and thus made its way into ours by means of this complex, ever-changing soundscape, Perennial Wisdom tackles the very idea of life and the things we're taught to believe." - Rebecca Cullen
432Hz Miracle Healing Music 
Ancient Healing Frequency - Positive Energy Cleanse - Detox Your Heart with 639Hz Solfeggio Frequency. Peaceful, empowering and soothing music and nature to nurture your mind, body, and soul. Supporting and empowering you on your life journey. Music is tuned to 432Hz and contains the 639Hz Solfeggio frequency. These frequencies have a specific healing effect on your subconscious mind. 
432Hz Music Resonates inside our body, releases emotional blockages and expands our consciousness. 432Hz allows us to tune into the wisdom of the Universe, Divine Intelligence, and our Soul. It creates Unity instead of separation. It expands our hearts and makes us more compassionate and loving. One thing is for sure. A person who resonates with love have inner peace – and this is the starting point for a world where we live in Unity, Peace and Harmony with each other and Mother Earth. Spirit Tribe Awakening We are here to serve you. To Inspire, Uplift and spread Positive Energy through music and Intention. To support you wherever you are on your journey. Co-creating more Peace, Love, and Happiness in your life, and the millions of people connecting with us. All our music (self-composed and licensed from other composers) is tuned to 432Hz and 528Hz, and contains Solfeggio Frequencies; Miracle Tones that Heal, Change and Transform low vibrational energy (negative energy). Letting go of negative thoughts and emotions. Recharging the LIGHT within you. Refueling mind, body, heart and soul with Powerful Positive Energy that aligns you with your Innate Power, Potential and Resources. When you RAISE YOUR VIBRATION you also help to raise the collective vibration of our beautiful planet and all life on it. You are important. You are important to this planet. You are valuable. You are a beautiful expression of Life. Powerful BEYOND words. 
"What you seek is seeking you!" - Rumi